Healing Ministry
'The righteous cry out and the Lord hears them; He delivers them from all their troubles.
The Lord is close to the broken hearted and saves those who are crushed in spirit."
Psalm 34:17-18
Inner Healing
We see in the Scriptures of how much the Lord wants us to have a rich rewarding life in Him, that He wants us to be healed and whole again. Yet most of us are confronted with obstructions and all kinds of difficulties that makes this seem too hard.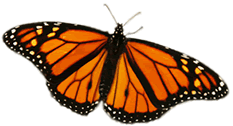 Some of these problems and hurts are miraculously healed and dealt with when, in repentance, we meet the Lord Jesus Christ. Prayer Ministry is no based on counselling or good advice, but rather in prayer and intercession. Many testify to life changing results arising from these quiet, blessed times.
St Luke's Ministry Team offers sessions Monday mornings and Thursday evenings by appointment only. Ministry is conducted by trained teams, two people leading the Ministry, while others are in another room quietly interceding with prayer.
All Ministry is conducted in strict confidence.
To book an appointment:
Contact Stephanie on 9775 5865.
Allow one and a half hours per session.
Sessions are held at:
St Luke's Hope Centre
3 Addicott St. Frankston
(Adjacent to the church car park)
Praise and Healing Service
St Luke's has a Praise and Healing service on the 3rd Sunday of each month in the church commencing at 6:30pm, during which there is opportunity for healing prayer ministry.